2014
07.24
Last year Dave Smith and I assisted Omar Lopex with a construction worker portrait project that collaborated with Betina Hubby's Dig the Dig at the Santa Monica Museum of Art. This year we were fortunate enough to be hired for a similar yet different wet plate portrait project. In addition we were joined by fellow photographer Catherine Segura.
8th+Hope will soon be downtown Los Angeles's newest luxury apartment complex. As a celebration of their grand opening we were hired to create tintypes of the construction workers using wet plate collodion. The complex is about a month away from completion and we found the job site comprised mostly of a bunch of hardworking glaziers from the Local 636.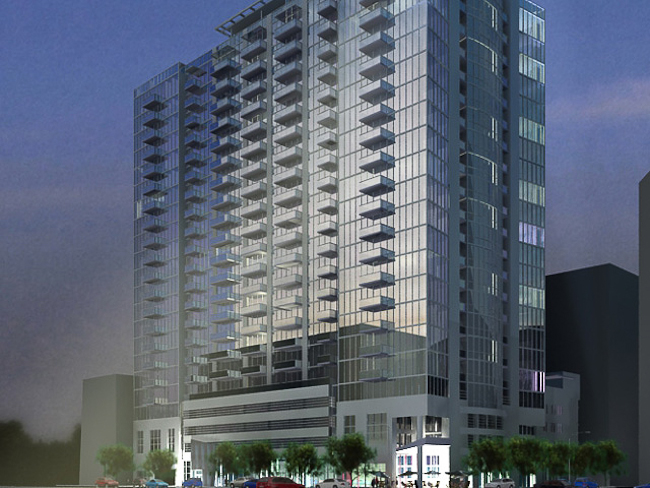 Rendering of the 8th+Hope apartment complex
The wet plate process is a slow one, requiring about an average of 10-20 minutes for one image, and for this project we needed to make about 30 usable plates between two days. The problem was that the workers were only available during scheduled breaks. In order to minimize wait times we brought two darkboxes, one dedicated to pouring collodion and sensitizing (left), the other dedicated to developing (right).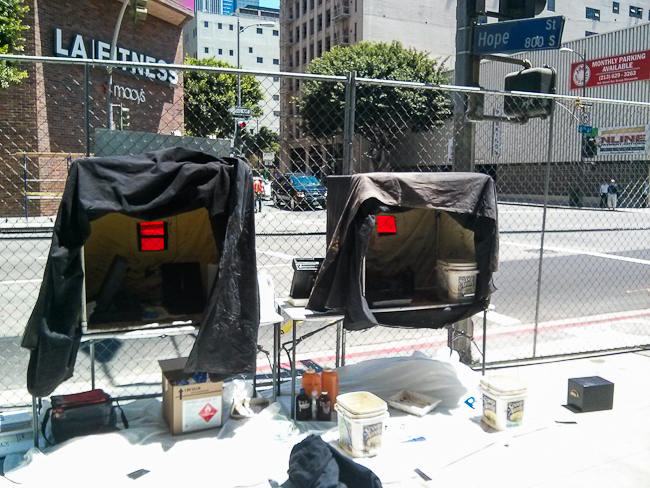 The two darkboxes used on site.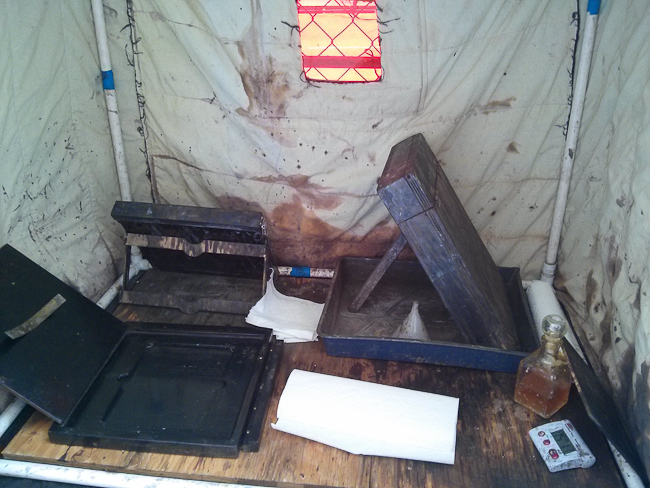 Close up of the darkbox used for sensitizing plates, my home for about 11 hours. Two silver tanks were necessary to keep up with demand on the second day.
The apartment complex was in its final stages of completion and therefore did not resemble a construction zone from the outside. As such, we setup a black background in order to isolate our subjects. The construction workers were surprising receptive to the whole project and at times we had lines of 10+ workers who sacrificed their break time in order to get their chance at a portrait.
Below you can find a few favorites of mine from the two days. I apologize for the low quality cellphone pics; the plates have not been scanned yet at the time of this posting.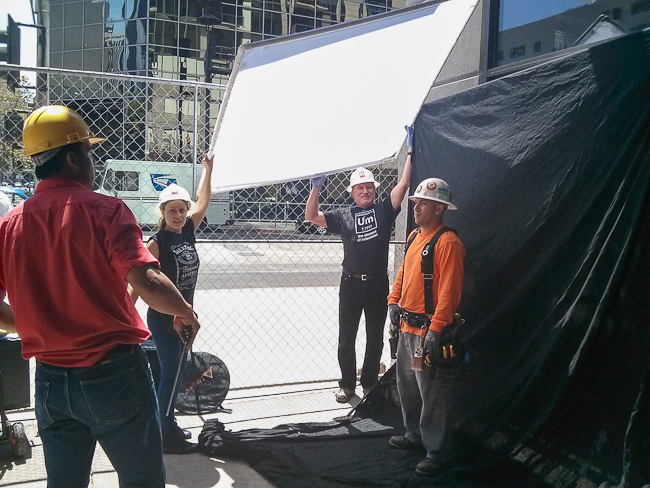 Behind the scenes.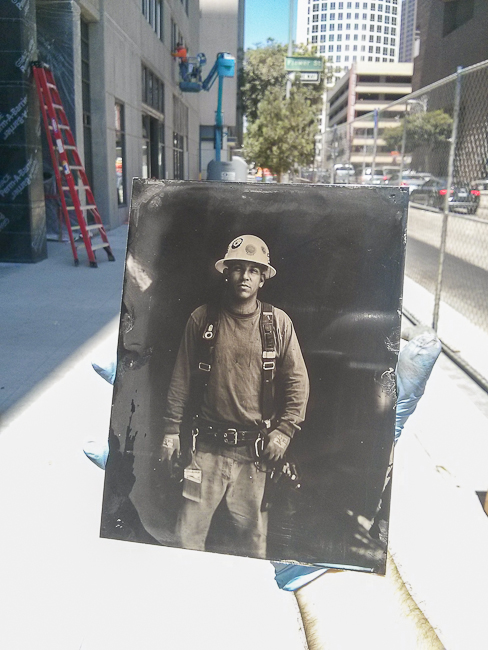 Glazier portrait #1.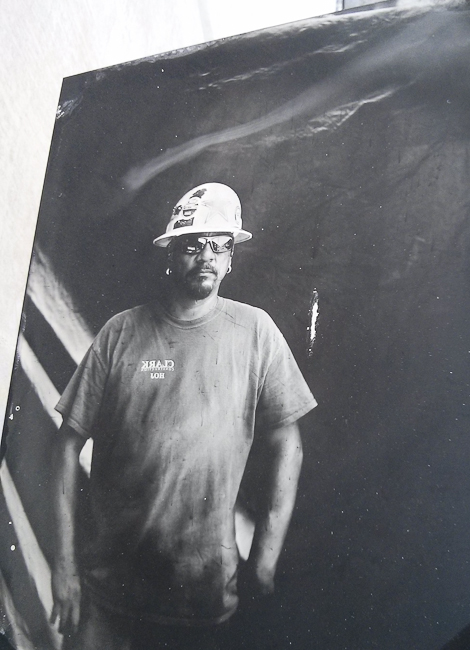 Glazier portrait #2.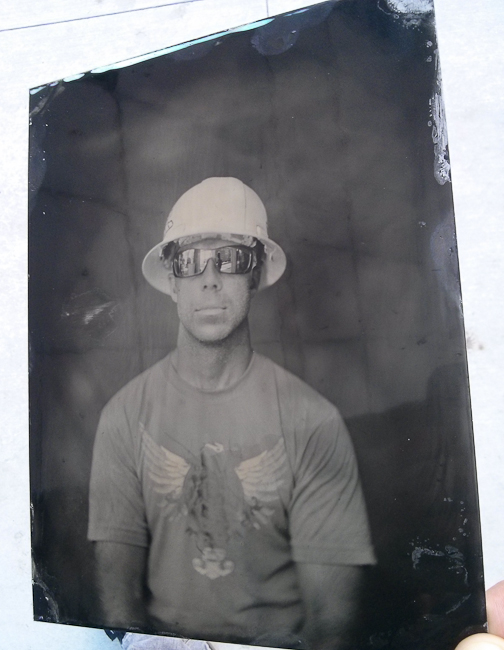 Glazier portrait #3.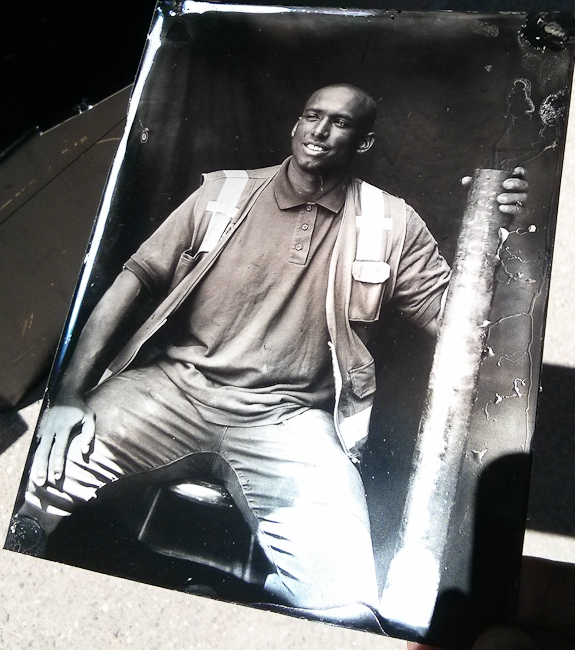 Glazier portrait #4.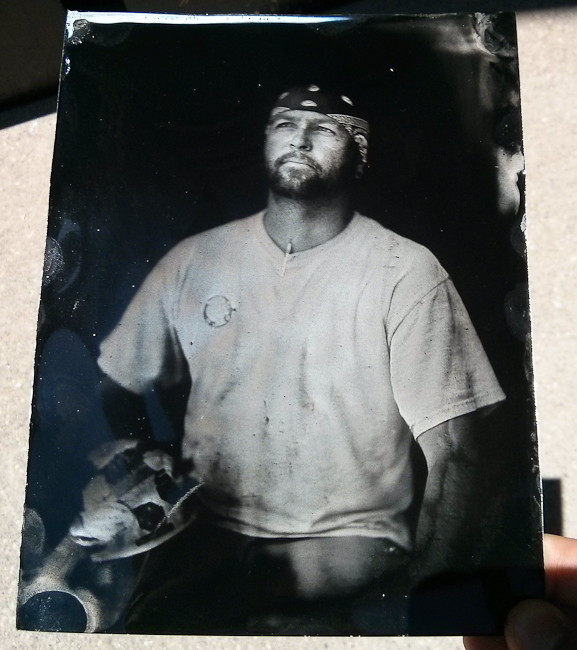 Glazier portrait #5.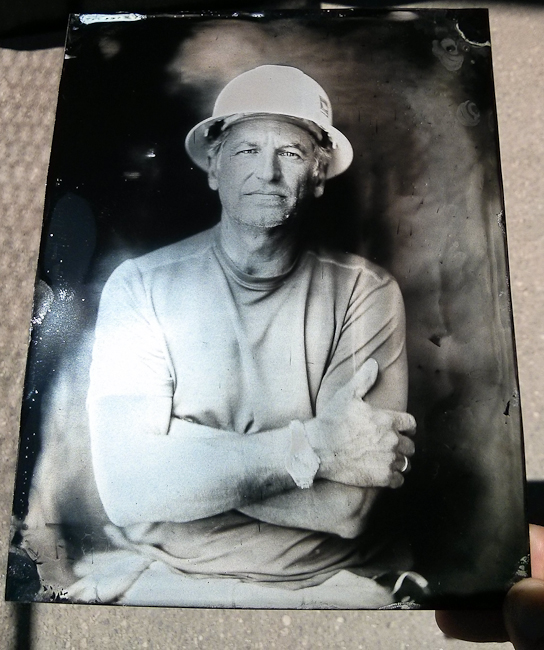 Glazier portrait #6.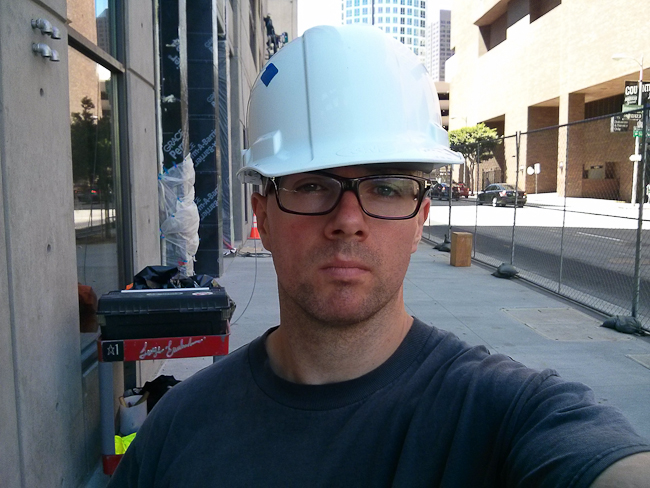 Self portrait during some rare down time
Special thanks goes out to the amazingly talented photographer duo Angela and Ithyle, who shared their beautiful home with us once again.