2009
07.22
On Saturday I went downtown to take some photos for Scott Kelby's Second-Annual Worldwide Photo Walk. The group I signed up with was going meet at the USS Midway and then head towards Seaport Village.
I went off on my own in search of something interesting to photograph but it didn't take long to find it. I think my favorite photos from the day had to be of this guy I met near The Fish Market named Ken.
I stopped to ask Ken if I could take his photo. His initial reaction was to burst out with laughter and then he asked why.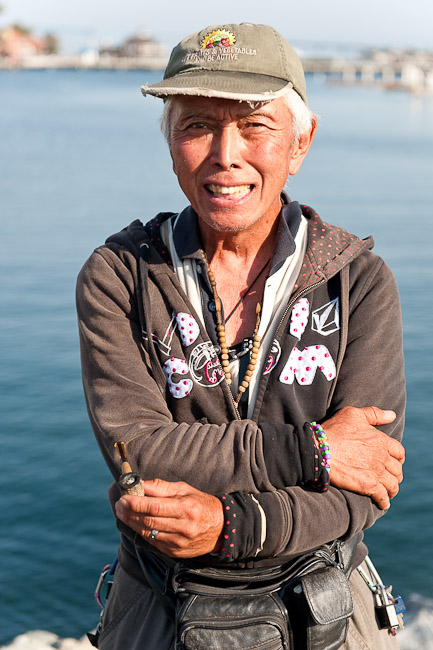 I explained what I was doing with the photo walk and then asked what his name was. He offered me a smoke from his pipe but I politely declined. Ken explained that he was waiting for a friend who had not yet shown up.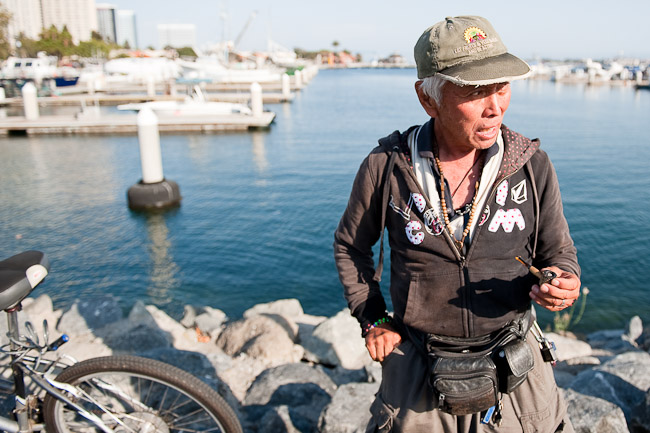 Throughout our conversation Ken was constantly laughing. I was wishing that I had brought my point & shoot with me so I could get it on video but I think this final photo can give you a pretty good idea. This is also the photo I submitted to the Photo Walk competition.