2010
08.20
Back in February a local fisherman discovered the remains of a Navy SB2C-4 Helldiver on his fish finder. The fisherman probably wasn't the first to discover the plane, but he was the first to contact someone who knew what to do about it.
Yesterday A&T Recovery, a Chicago-based firm, raised the wrecked SB2C-4 Helldiver from Lower Otay Lake. The Helldiver had been resting at the bottom of the lake in 90 feet of water for 65 years. After an engine failed on May 28, 1945, pilot E.D. Frazar was forced to crash land the plane. Both the pilot and Army gunner Joseph Metz survived and swam to shore.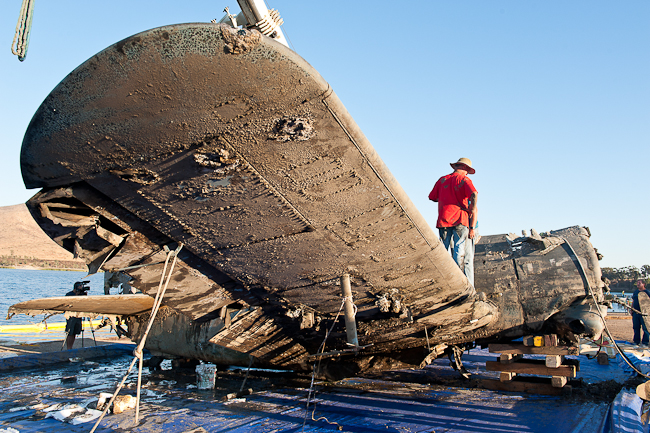 The SB2C-4 is rare. It's an SB2C-1 but fitted with wing racks for eight 5 inch rockets or 1,000 lb bombs. According to Wikipedia only 2,045 were built but there are only maybe two or three others in the world today.
The plane could remain in San Diego until as late as Sunday before it's ready for the drive to Pensacola Florida, where it will be restored and put on display at The National Naval Aviation Museum.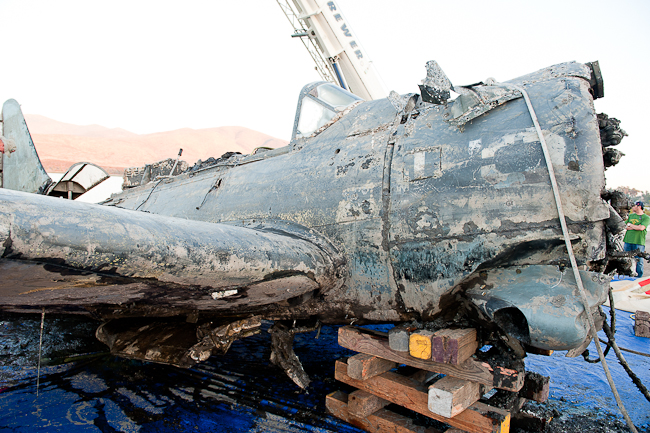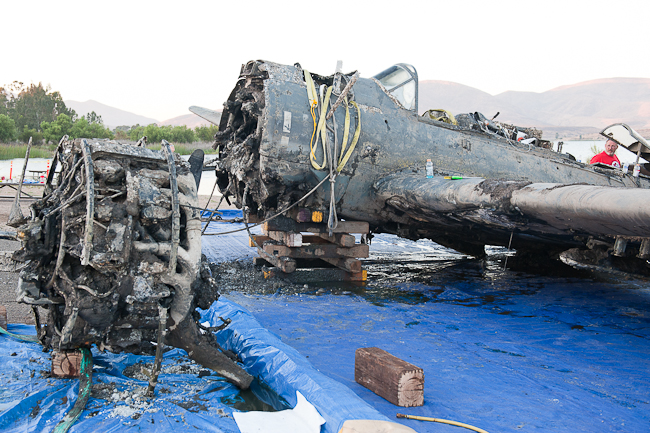 To view more photos visit the gallery below.