2010
10.12
The Palomar Observatory is an active astronomical research facility owned and operated by the California Institute of Technology. The observatory is a scenic two hour drive north of downtown San Diego, located at an elevation of 5,500 feet within the Cleveland National Forest. The Palomar Observatory is home to six research telescopes including the 200-inch Hale telescope, the 48-inch Samuel Oschin telescope and a 60-inch reflecting telescope.
The 200-inch Hale Telescope (f/3.3) was the world's largest effective telescope for 45 years (1948 – 1993). It remains a workhorse of modern astronomy with an average of 290 nights of data collection a year, weather permitting.
On Saturday I went up to Mount Palomar to visit the observatory. At the time I had only one childhood memory of the observatory where I waited in line for what seemed like hours on a chilly winter night to look through the 60-inch telescope. Saturday's visit didn't involve any telescope viewing but instead a guided tour of the 200-inch Hale Telescope.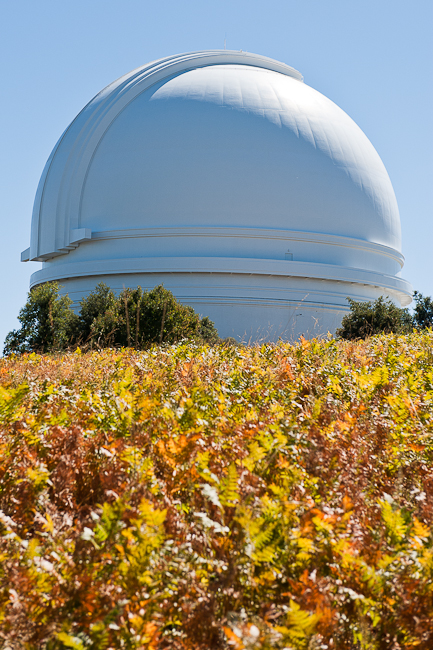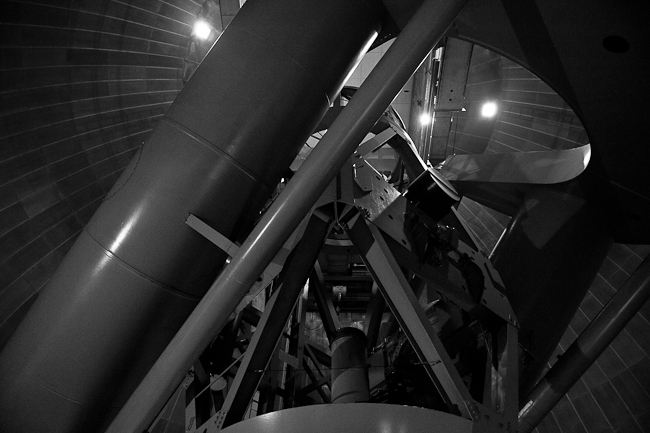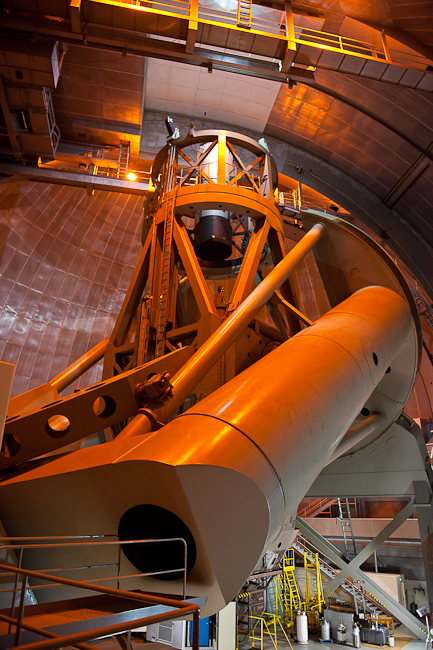 To view more photos visit the gallery below.
To plan your own visit or to learn more visit the Palomar Observatory website.