2013
03.03
Yesterday was the first Saturday of the month and so once again I met up with Nick and Dave in Old Town to make some plates of the locals in period clothing. Yesterday I also sat down with Becky the Old Town volunteer coordinator and started the paper work to make my time official with the park. I've been assisting Nick and Dave since April of last year but never thought start the paper work to collect volunteer hours. The application/interview have already been completed and now I just need to get a live scan from a local police department and work on my period attire.
Things were pretty busy yesterday. In addition to Nick, Dave, Joe, Omar and myself, we also had three High Tech High students Zimri, Giuliano and friend, Catherine, and a new comer named Don. We had three large format cameras (one was a stereo camera) and two dark boxes running pretty much non stop all day. Unfortunately most of the day was spent trouble shooting some chemical fogging, and with so many new people joining us I opted to spend the majority of my time assisting those in need.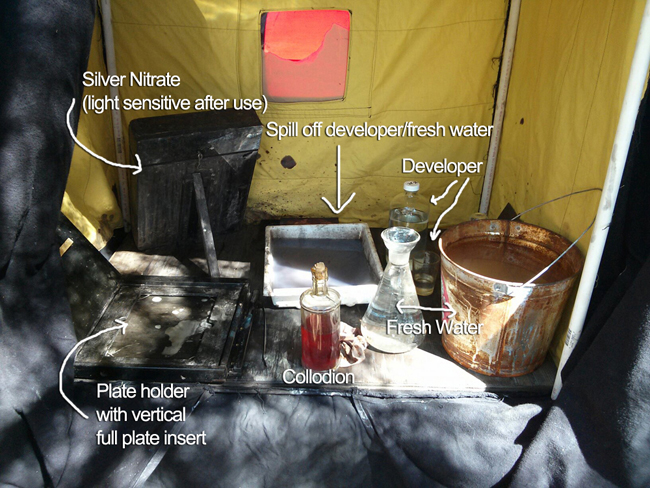 A look inside one of the portable darkboxes used to prepare/develop plates in the field.
We first met Don last month when he happened to come across Nick and Dave's photo booth in Old Town. He was back on Saturday, ready to get his hands dirty. In addition, he also introduced us to his friend Ken and Ken's wife Gail. Ken is a retired Gunnery Sergeant and has had a life long passion for all things related to the Civil War. We weren't expecting him, but yesterday Ken and his wife showed up and brought along some period authentic outfits. Ken had two different spectacular civil war era USMC uniforms and my faovrite, a General Ulysses S. Grant uniform. I'm certainly no expert, but you could tell Ken had put countless hours into perfecting his uniforms and everything just looked authentic. My first attempt was with Ken in his civil war era Marine band uniform. I had some severe chemical fogging but I tried again once Ken had changed into his General Grant uniform and this time I was successful.
5 second exposure with some light bounced in using a white reflector (thanks Joe!).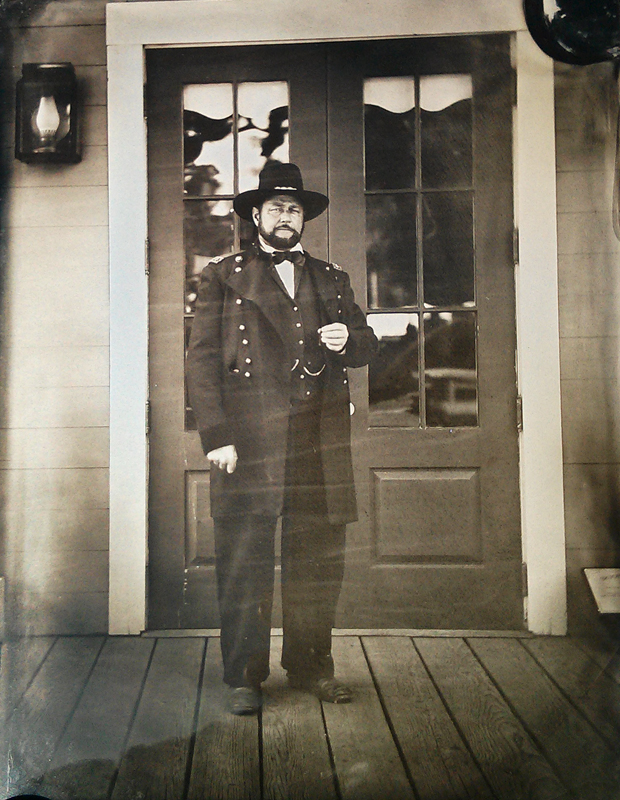 Old Town San Diego, 2013.